Wheels Up
Search Flights Redesign ("Single Search")
Role: Senior Creative Director

Wheels Up offers the most tech-forward private aviation solution in the industry. The product team helped launch a new way to search for the Wheels Up 2020 membership offering.

The concept was simple: to receive available aircraft and pricing in one "single search"

• Enter and submit your flight details
• Within seconds, receive available dynamically priced aircraft options
• Instantly book and pay the price shown

The team implemented a multitude of updates to the backend to make the flight booking experience feel seamless. With that in place, the frontend needed to be just as elegant.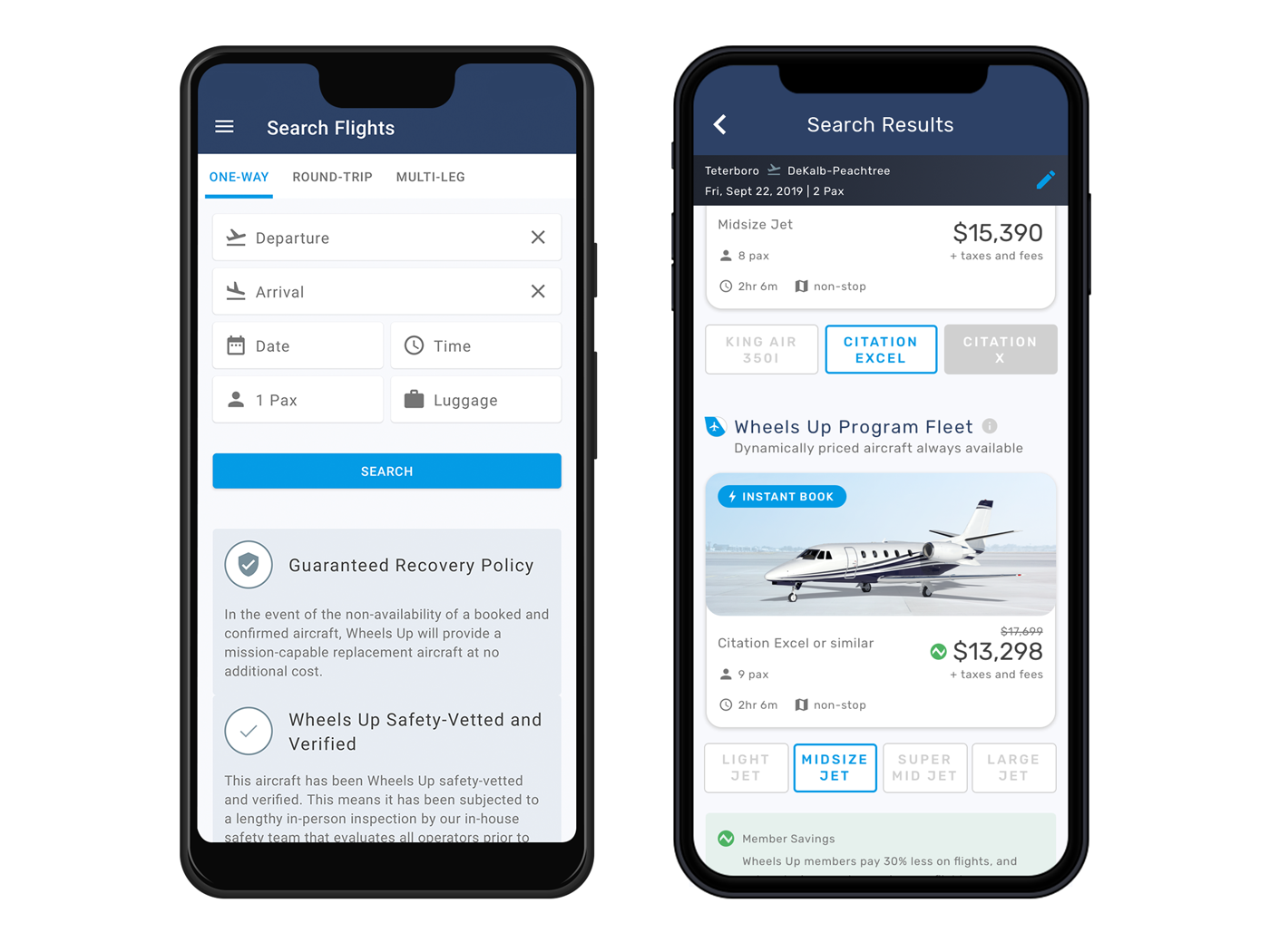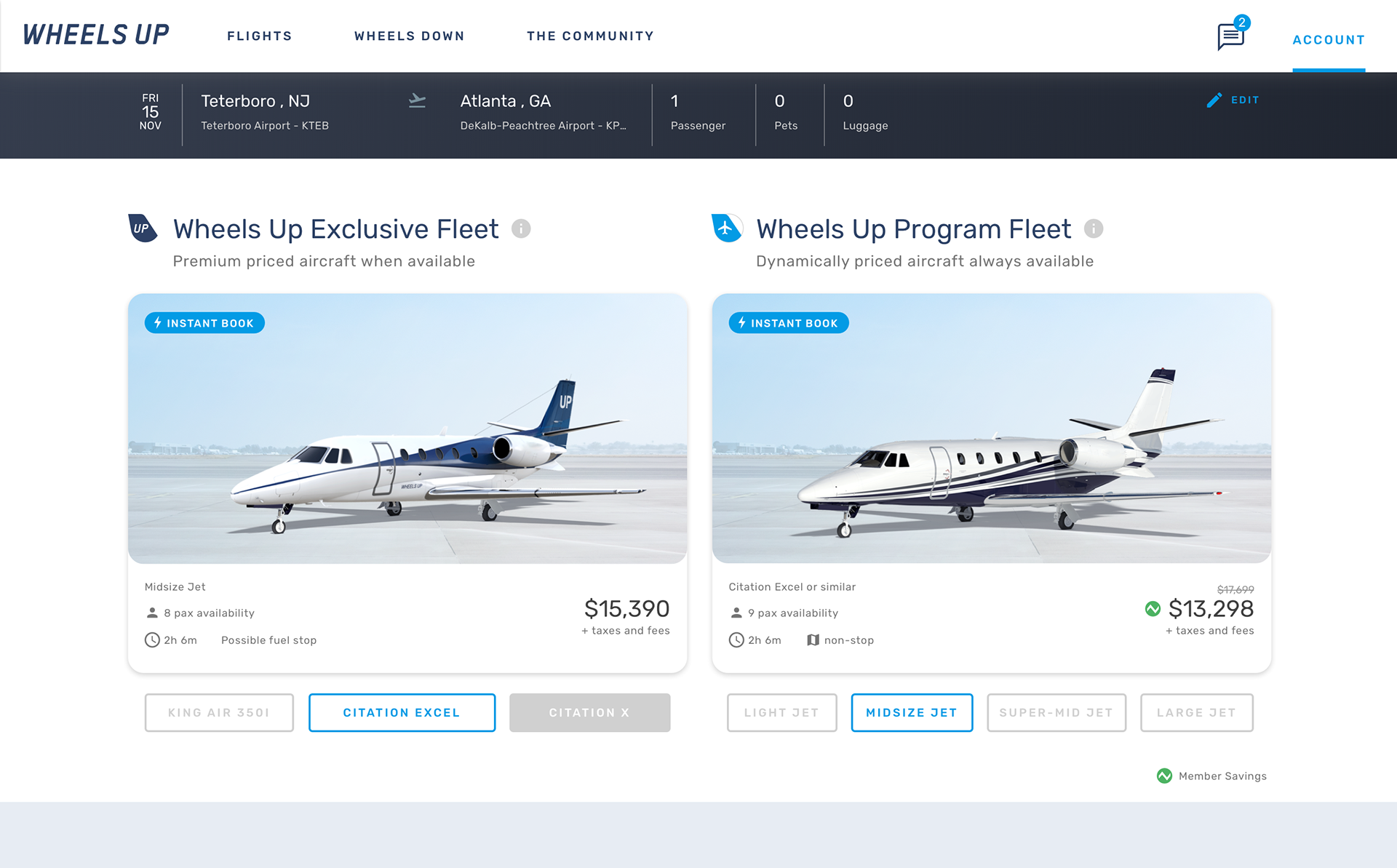 Product Design: Sam Watson, Nikki Whitson
Product Management: Lauren Pfahler, Jason Blitz
Lead Developers: Ryan Thomas, Ozzy Bravard, Ernest Grzybowski
—